ICMEC is a private, non-profit 501(c) (3) organization incorporated in May 1998. In April 1999, ICMEC was officially launched at the British Embassy in Washington, DC with the help of Hilary Clinton, Cheri Booth, wife of the British Prime Minister and Lady Meyer, wife of the British Ambassador to the US. Headquartered in the Charles B. Wang International Children's Building in Alexandria, VA ICMEC's mission is to create and lead a coordinated, global response to the problems of international child abduction and child sexual exploitation. ICMEC's goals are to build a global network to disseminate images and information regarding missing and exploited children; to provide training, resources and support worldwide, to advocate changes in law, treaty and policy to protect children and improve response to missing and exploited child cases; and to increase public awareness.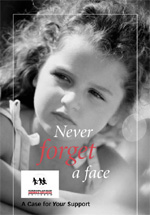 NAMI Metro is grass roots, all volunteer non-profit organization dedicated to improving the quality of life for persons with serious mental illness and their families through, advocacy, support and education. In addition, NAMI Metro promotes research that will lead to improvements for all those diagnosed and living with a mental illness. It is our endeavor to erase the stigma that is associated with mental illness and we will not rest until mental illness is accepted the same as any other illness.

"On behalf of Tony Mitchell, Vince Toia and NAMI Metro we would like to thank you for your donation to the 2013 Skins and Pins fundraising event being held August 4, 2013 that benefits NAMI Metro. Attempting to help family members and other individuals who suddenly find themselves in the throes of having an illness of the brain has long been a mission for NAMI Metro and the committee organizers of Skins and Pins.  Your support of this event provides us with the opportunity to continue our mission and to reach our goals. Your support for Skins and Pins makes a difference and touches lives"
- Mary Ellen Judd, Treasurer and Community Outreach
NAMI Metro's Families in Action http://youtu.be/7GOQIiXvNjM
In Our Own Voice
http://youtu.be/P3H3upUuji8
The Hoboken Dual Language Charter School (HoLa) is an exciting new dual language charter school that opened its doors to students in grades K-2 in September 2010 (a grade will be added each year until the school reaches K-6). HoLa offers a traditional core curriculum through instruction in both Spanish and English to children of all language backgrounds. The program utilizes the well-established immersion approach to dual language education with a range of opportunities for creative expression and experiential learning. Students will become bilingual and biliterate in a culturally diverse and nurturing environment. All families are welcome; no previous exposure to a second language required! Charter schools are free public schools funded by the State and operated independently of local school districts.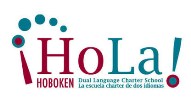 The South Florida Section of the PGA of America is an association of golf professionals whose mission is to promote interest, participation and enjoyment in the game of golf; establish and maintain professional standards or practice; and enhance the well-being of golf professionals.
Approximately 1,600 members and apprentices are employed at over 425 facilities in the South Florida region, currently ranking South Florida Section the third largest Section of PGA Professionals amongst all 41 PGA Sections in the United States. The South Florida PGA association is a proud supporter of Habitat For Humanity and The First Tee.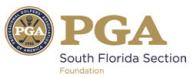 Maria Fareri Children's Hospital at Westchester Medical Center sets the new standard for children's hospitals. It is the fulfillment of a vision for a family-centered facility that combines the highest-level care possible in the most supportive and therapeutic environment.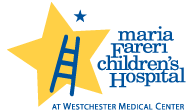 A Child Is Missing Alert program connects law enforcement and the community to make an unbeatable team. This program telephones the neighborhood where someone has gone missing and asks for leads to give to their local police.

The Monique Burr Foundation for Children is committed to the protection and aid of abused and neglected children in Northeast Florida. MBF primarily funds new and existing programs for disadvantaged children.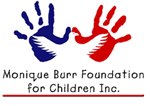 Broadway Cares/Equity Fights AIDS (BC/EFA) is the nation's leading industry-based, not-for-profit AIDS fundraising and grant making organization. BC/EFA is the on-going, committed response from the American Theatre community to an urgent worldwide health crisis. By drawing upon the talents, resources, and generosity of this community, BC/EFA raises funds for AIDS-related causes across the United States. Since its founding in 1988, BC/EFA has raised over $140 million for critically needed services for people with AIDS, HIV or HIV-related illnesses.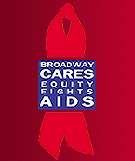 The Fort Lauderdale International Film Festival is the world's longest, oldest consecutively running Florida fest, Florida's top rated film fest and one of Broward's five Major Cultural Institutions. With 200 screenings of 150 films in venues stretching from Key West to St Augustine, FLIFF serves the widest constituent base of any festival in the country. In addition to our award winning programs of world and American independent film, FLIFF also provides free film seminars, free films for kids, free outdoor family movies, and a variety of gala events.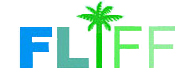 Kendall College's School of Culinary Arts was ranked #1 in the Midwest and among the Top Five B.A. programs in the country.
Kendall's faculty combines a wealth of academic and industry experience providing students with the combination of fundamental knowledge and practical skills needed to excel.
Three-fourths have worked on at least two continents and all bring deep industry experience providing students with an informed and practical element to the classroom experience.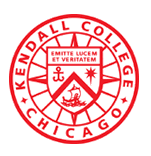 Website link- https://www.firstteegreaterchicago.org/
Description-
First Tee is a youth development initiative of the World Golf Foundation and is supported by the leading organizations in golf including the Masters Tournament, LPGA, PGA of America, PGA TOUR and United States Golf Association. There are nearly 200 chapters of The First Tee located throughout the country and in five international locations. Based out of Chicago, IL, First Tee Greater Chicago chapter is a 501 (c) 3 charitable foundation dedicated to teaching the golf and life skills curriculum to young people in a service area that covers: I-355 east to Lake Michigan, north to the Wisconsin border and south to Interstate 80.
First Tee Greater Chicago offers our core Life Skills Experience programming in the city at Chicago Park District facilities and Harborside International Golf Center, at Foss Park Golf Course in North Chicago, Glenwoodie GC in Glenwood, Cog Hill in Lemont and in Waukegan through the Waukegan Park Districts. First Tee Greater Chicago strives to instill in participants First Tee Nine Core Values – honesty, integrity, sportsmanship, respect, confidence, responsibility, perseverance, courtesy, and judgment. Young people who become members of First Tee Greater Chicago enjoy a variety of opportunities to learn life skills that can help them grow as individuals and prepare for the future.